A: Not only can we be better than that recycler, we provide our customers with the absolute best service possible. We pride ourselves on giving you the top notch service your company deserves.
When the recession started, other recyclers delayed and missed pickups, and even didn't pay ,or charged for picking up your materials. Over the years we have built up an international network of outlets and we have always taken care of our customers.
A: This is a common tactic, especially when times are good. It's just a ploy to get you to switch. Over time you will find they drop their prices, and if the economy is bad, get paid even below market value and/or suffer service delays.
Unlike other recycling companies, who mainly deal with one source, we ship to various mills all over the globe and always have outlets that pay us the top of the market.
A: There are many things we do better than other companies. For example, spotting trailers. Pretty much everyone will spot trailers for you. The difference you get with Unique is that we never charge you for this, even if it takes you a month to fill it up. And, if you are busy and need them, there is no limit to the number of trailers we will spot. Some of our customers have up to 5 trailers at their facilities, no charge.
Unique can also provide recycling equipment and/or upgrade your existing machinery with no out of pocket expenses from your company.
We can set up or refine your recycling system to make sure it is efficient and profitable. We have customers now getting a half a million dollars a year and more from the recycling stream Unique Recycling USA has put in.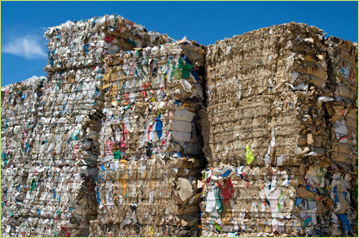 UNIQUE RECYLING USA
YOUR TOTAL RECYCLING SOLUTION